DAY OF GIVING – MARCH 7, 2023 – ALL BRANCHES
Join us as we launch our 2023 Annual Campaign! Our goal for the year is $825,000. Our goal for the month of March is $100,000. The Day of Giving plays a pivotal role in helping us to achieve both.
Consider donating so that YMCA Southcoast can continue offering financial support and programming to the members of our community who need us most. Every dollar raised for the Annual Campaign goes right back to the communities we serve through financial support, programming, childcare, and more.
FOR EVERY DAY OF GIVING GIFT OF $50 OR MORE THE DONOR WILL RECEIVE A Y SPORT TOWEL!
*COLORS MAY VARY BY BRANCH.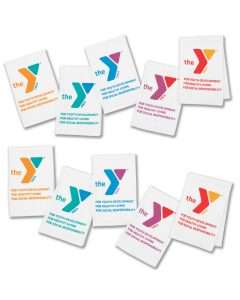 INTERESTED IN VOLUNTEERING ON MARCH 7TH?
In 2022, YMCAs collectively across the country raised OVER $950,000!
Donations stay within the local Ys and their communities to fund life-changing community programs that promote healthy living, youth development, and social responsibility across the country. We couldn't have done it without YOU!
Thank you for your continued support of the Y as we continue to help build stronger communities for all.
Click here to check out some footage throughout the day at your favorite branches.