The Y is made up of people of all ages, from all walks of life, working side-by-side to strengthen communities. Together, we strive to ensure that everyone, regardless of ability, age, cultural background, ethnicity, faith, gender, gender expression, gender identity, ideology, income, national origin, race, or sexual orientation has the opportunity to reach their full potential with dignity. Our core values are caring, honesty, respect, and responsibility — they guide everything we do.
Our Mission
YMCA Southcoast will be the leader in advancing diversity. We will denounce intolerance and celebrate inclusion in all aspects of their membership and operations and, therefore, are committed to creating and sustaining an anti-racist, multicultural organization.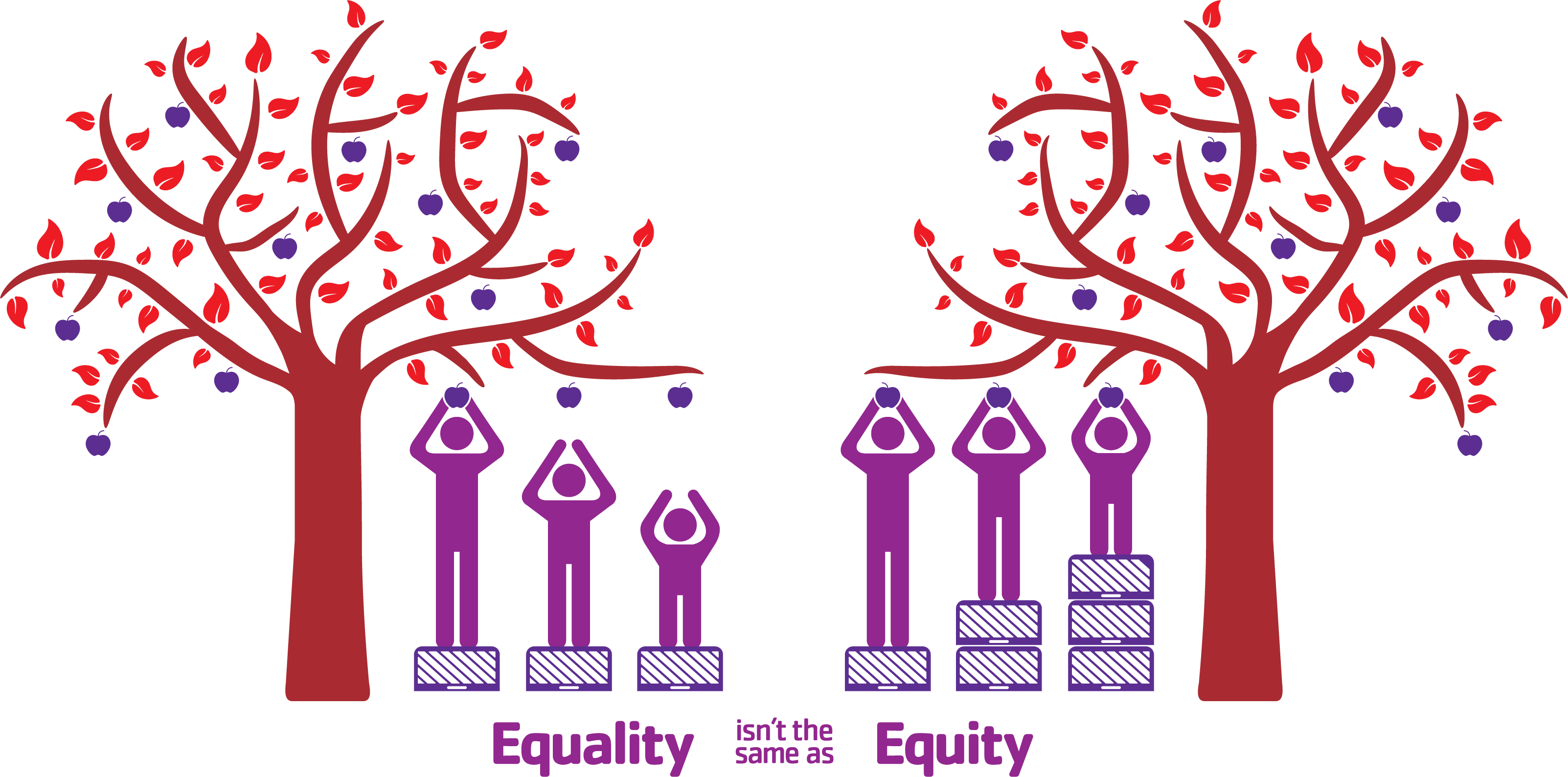 Advancing Equity for All
We are committed to ensuring everyone reaches their full potential with dignity and have been on a steady journey toward making that powerful aspiration a reality for everyone in the communities we serve.
Today, we recognize that in order to be truly "for all," we need to lead with equity. That means working with local and global partners to identify and remove the barriers that historically have prevented some of those in our communities from thriving while ensuring that each individual can access the unique support they need.
Cultural Competence vs. Cultural Humility Approach
We recognize that the effects of systemic racism show up in every aspect of society, from disparities in health care and education to housing, employment, and more.
We're on a journey to become an anti-racist, multicultural organization within all areas of the Y. That means intentionally promoting all aspects of inclusion, ensuring diverse representation in our leadership, and partnering with communities to lead social change through anti-racist policies, words, and actions.
Here are some of our ongoing commitments as we progress on our organizational anti-racism journey:
---
We hold ourselves to a renewed standard of accountability and commitment to fostering a culture of truth, reconciliation, transformation, and healing
We are committed to supporting and advancing a racially diverse leadership pipeline at every Y in the U.S. through our multicultural leadership development strategy and programs
We will build bridges between people of all walks of life and create brave spaces for the safe exchange of diverse ideas and perspectives
We are partnering with the People's Institute for Survival and Beyond to make anti-racism training and resources available to Y staff
We uphold high standards for intentional, inclusive language to ensure that people of all dimensions of diversity feel welcome, valued, and included at the Y
We support national employee resource groups for Y staff who identify as Asian/Pacific Islander, Black, Hispanic/Latino, LGBTQ+, women and young leaders to facilitate peer-to-peer mentorship and support. Learn more.