WELCOME
Since 2001, The Dartmouth YMCA has been providing quality programs and services to meet the needs of our community. Our facility offers a premier summer camp, year-round child care services, group exercise classes, LIVESTRONG for Cancer survivors, youth sports and enrichment classes, and summer swim lessons. Set on 60 acres of beautiful conservation land, we also operate the 4.2-acre Sharing the Harvest Community Farm, which has donated more than 450,000 pounds of produce to our community since 2006.
EQUIPMENT
Precautions will continue to be taken to ensure the health and safety of our members and staff at YMCA Southcoast branches:
Clean and disinfect surfaces with increased effort and frequency
Ensure anti-bacterial agents are available for member use
Elevate staff awareness and establish clear guidelines so that staff can help members stay healthy
CHILD CARE
Y School Age programs help kids develop socially and academically. Our curriculum includes developmentally appropriate activities and learning experiences that foster the spirit of inclusion. Children are learning while having fun!
Value-Added Benefits include:
Y Financial Assistance available
PACE Vouchers accepted
A family value payment plan option
On-Site Enrichment is offered before and after school.
CAMP Metacomet
Camp Metacomet offers an ideal setting for all campers to explore, learn skills, develop character, and create lasting memories with new friends. Camp Metacomet is located on 58 acres of ecologically diverse land, with an outdoor pool and plenty of opportunities to play.
Traditional camp activities include archery, sports, adventure challenge, rock climbing, arts and crafts, swimming, and a variety of team-oriented games. We also offer specialty camps for campers interested in the arts, cooking, sports, or engineering. Specialty Camp curriculum is carefully designed to deliver well-rounded programming and incorporate experiential learning.
HIGHLIGHTS
Ages: Children entering kindergarten through age 15
Financial assistance available
EEC contracted slots
PACE vouchers accepted
Transportation: Parents/Guardians are responsible for providing transportation to and from the program site
REQUIRED PAPERWORK
A 2022 camp application, auto-draft authorization, health history, annual physical exam, and immunization record are mandatory for every camper who attends camp.
FINANCIAL AID
YCares Financial Assistance: At the Y, we know that every child can benefit from camp. We also know that not all children have what they need to thrive. That's why together, with the generous support of our donors, we provide camp scholarships for families who need us most. If your family needs assistance, let us help. At the Y, no one has been turned away because of an inability to pay.
BEHIND THE NAME
Metacomet was the second son of Massasoit, a Wampanoag sachem who had managed to keep peace with the English colonizers of Massachusetts and Rhode Island for many decades. In time, he took the name King Philip to honor the relations between the colonists and his father and even purchased European-style apparel in Boston. As a sachem for several years, Metacomet witnessed increased contact and encroachment by white settlers. Much of this contact resulted in the humiliation of his people. He is known for King Philip's War (1675-1678.)
No Results Found
The page you requested could not be found. Try refining your search, or use the navigation above to locate the post.
Tang Soo Do
In this class, participants will also learn the benefits of Tang Soo Do, and the spirit of competition in a positive manner: as well as teamwork, fair play, and positive character. They will develop a sense of self-satisfaction, while learning that with hard work, anything is possible
FREQUENTLY ASKED QUESTIONS
PRICES & MEMBERSHIP TYPES
FINANCIAL ASSISTANCE
If you've been thinking that you can't afford to be part of the Y – think again! At YMCA Southcoast, we welcome everyone's involvement by providing financial assistance through our Financial Assistance Program. It's an important part of our mission.
You can download the Financial Assistance Application
here
. Complete the application, attach the necessary documentation, and return it to your Y branch. All applications are kept strictly confidential.
HOW IS THE AMOUNT OF FINANCIAL ASSISTANCE DETERMINED?
Your Y's Membership Director will review your financial information and based on a sliding fee scale, determine the amount of assistance that will be offered to you. You will receive a letter regarding your assistance within one week of the Y receiving your application.
WHERE DO THE FUNDS FOR FINANCIAL ASSISTANCE COME FROM?
This program is funded through our Annual Campaign and through the United Way.
We are committed to this simple policy: No one will be turned away due to their inability to pay for Y programs, camps, or memberships. Please complete the YCares application and return it to your local YMCA Southcoast branch in Dartmouth, Fall River, Mattapoisett, New Bedford, Swansea, or Wareham.
PAYMENT
Your first month's membership dues will be pro-rated at the time that you join. Most members pay dues through a monthly bank draft/credit card that will be established at the time you join. You may also pay for your membership dues on a quarterly or annual basis.
GUEST PASSES
Only one complimentary guest pass per visitor. Must present a valid ID at Welcome Center. Children ages 17 & under must have a parent/guardian signed waiver on file on their 1st visit. Please do not drop off children under the age of 12. Children under the age of 12 must be accompanied by a parent or guardian.
DONATIONS
ANNUAL CAMPAIGN
To fulfill our commitment to the belief that everyone deserves the opportunity to reach their full potential, the Y provides Financial Assistance to families and individuals in need. Financial Assistance is supported by the Annual Support Campaign at YMCA Southcoast. This fund is made up of donations from individuals and businesses who believe in our mission to provide access to all. We are so grateful to these donors for keeping the Y accessible to everyone.
AMAZON SMILE
When you shop at Amazon Smile, you'll find the exact same low prices, vast selection and convenient shopping experience as Amazon.com, with the added bonus that Amazon will donate 0.5% of the purchase price from your eligible AmazonSmile purchases to YMCA SOUTHCOAST.
MAKE A STOCK GIFT
MATCHING GIFTS
Many employers have matching gift programs. Gifts from employees' spouses and retirees may also qualify for a match. 100% of both donations will directly support individuals and families who need financial assistance to be a part of the Y.   Please check with your company's HR department to see if your company offers a matching gift program.
YMCA SOUTHCOAST is a public charity classified as exempt under section 501 (c)(3) of the Internal Revenue Code. Our tax ID number is 04-2104749.
MAKE A PLANNED GIFT
With a legacy gift to the Y, you can ensure programs and services continue to change people's lives. Learn more here
MAKE A GIFT BY MAIL OR PHONE
To make a gift by mail, please send your donation to:
YMCA SOUTHCOAST
128 Union Street, Suite 304
New Bedford, MA 02740
To make a gift by phone, please call 508.996.9622 x 123.
VOLUNTEERING AT THE Y
As a YMCA volunteer, your time and talent goes a long way. You can lead a program, serve as a role model for young people, help with a special event, campaign for annual support, or be a part of a committee working to make the YMCA the best it can be! No matter how you help you'll make a big difference as you work with others to create a feeling of connectedness in your community.
REFUNDS
New members have 30 days from the date of membership to decide if the Y is the place for them. If you are not completely satisfied, you will receive a full refund. To do so, you must complete the appropriate form available at the Welcome Center. For additional refund policies, please contact your nearest branch.
WHAT IS NATIONWIDE MEMBERSHIP?
Nationwide Membership enables you to visit any participating Y in the United States through membership at your "home" YMCA (your home location is the facility that enrolled you as a member and that collects your membership dues). We offer this because we want to help you reach your health and wellness goals wherever you live, work or travel. This is an essential part of our cause of strengthening communities.
WHAT YOU NEED TO KNOW
Valid for active, full facility YMCA members
Nationwide member visitors must use their home Y at least 50% of the time
Program-only participants and special memberships are not eligible for Nationwide Membership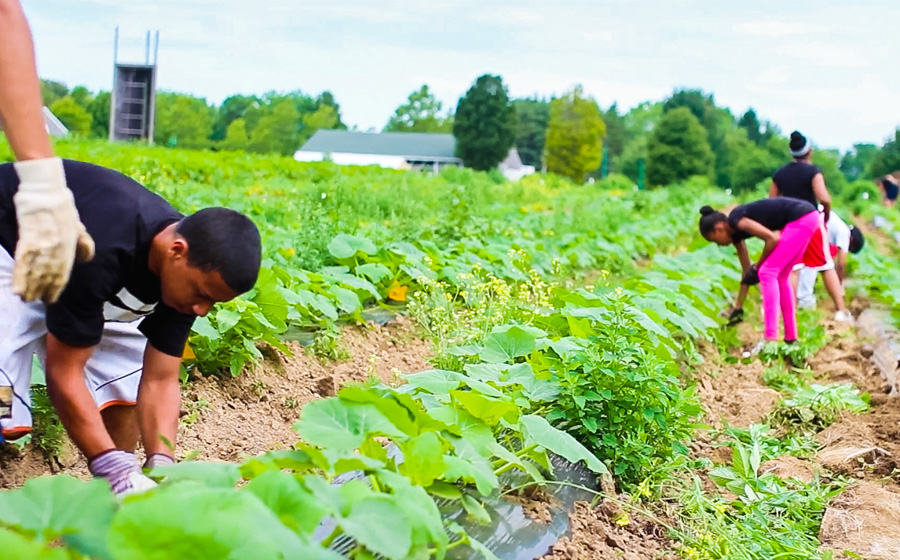 Sharing the Harvest Community Farm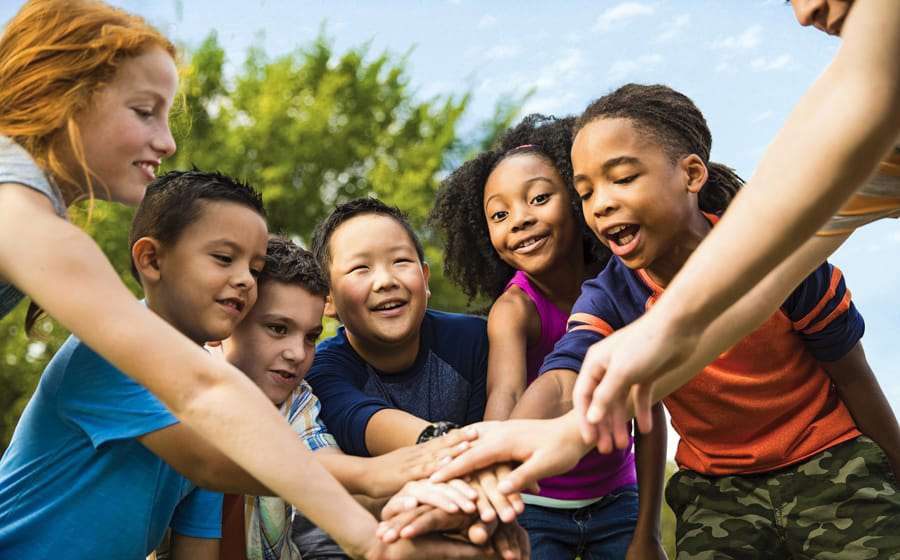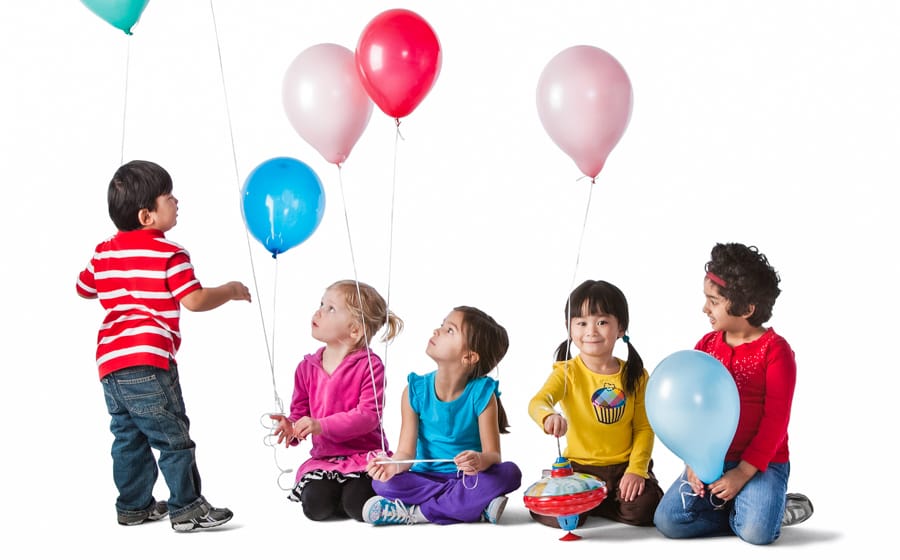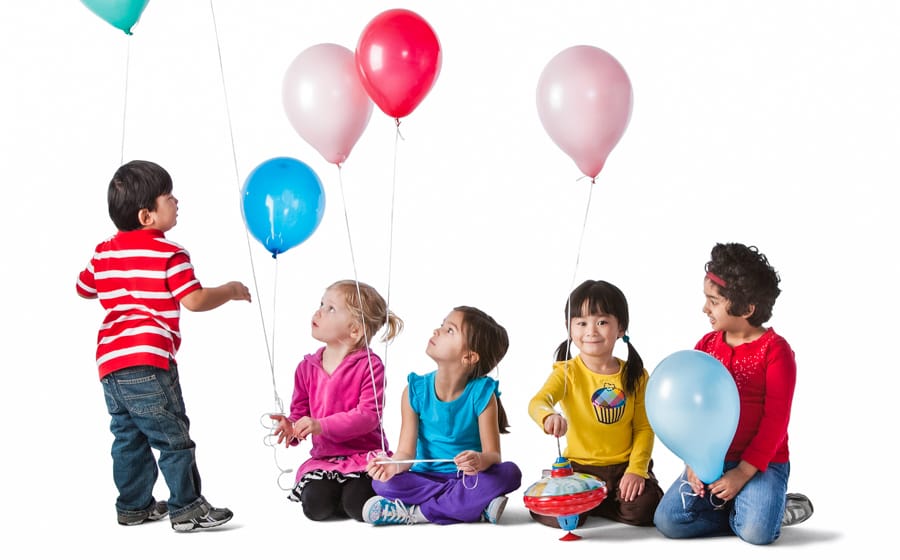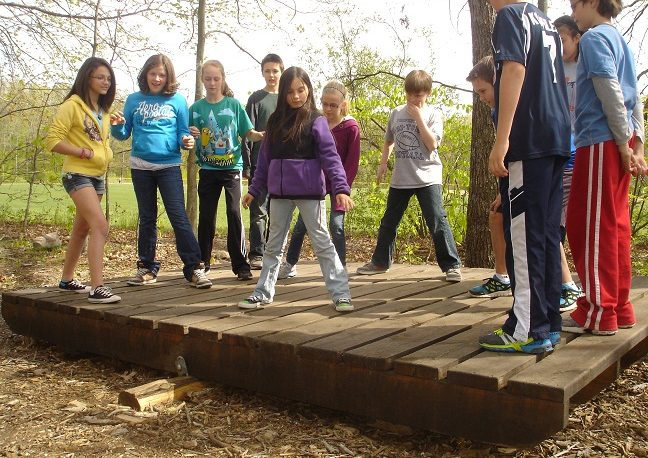 Team Building & Adventure Rentals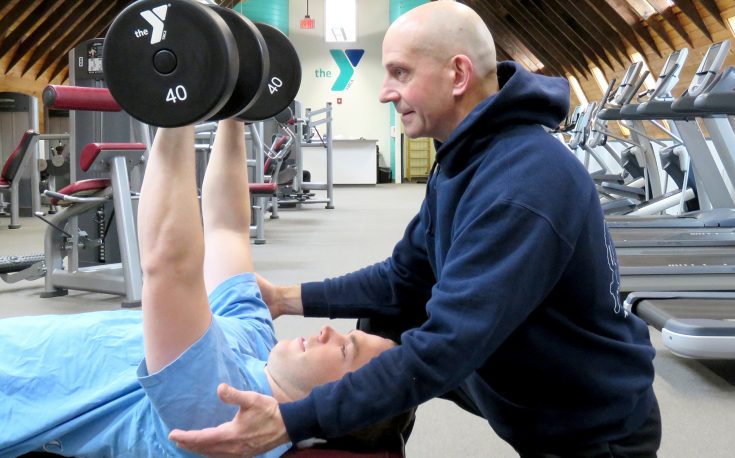 Meet Our Personal Trainers