WELCOME
The Fall River YMCA has been serving the Greater Fall River area since 1857. We are committed to strengthening our community through youth development, healthy living, and social responsibility in the same building in downtown historic Fall River.
It is that commitment to the downtown area of Fall River that gave us the initiative to complete a $10 million revitalization project. We now have handicap accessibility, new locker rooms with steam and sauna, an educational achievement center on the fourth floor, new wellness centers on the second and third floors, a new after-school child care area, along with many more updates such as Group Exercise, Yoga, Zumba, and Spin.
We continue to be a full-service facility, offering programs that nurture everyone from school-age children to seniors. We are guiding our teens and young adults to discover who they are and help them achieve their future goals through healthy living wellness programs, such as Aerobics, Yoga, and Zumba. Click here to find out more information about programs offered that future children, support working families, and engage our community.
FALL RIVER AQUATICS
SWIM PROGRAMS – PARENT/CHILD, PRESCHOOL, YOUTH & ADULT
The Y offers a wide range of swimming options for the whole family including:
Traditional learn to swim classes for all ages

Private & semi-private swim lessons

Swim team

Aquatic exercise classes

Family swim

Independent exercise

Lap swim
The pool is fun for everyone with a variety of classes and swimming opportunities to fit everyone's needs.  
The Y Aquatic programs are positive, fun, healthy activities that build athletic, social and interpersonal skills.  Swimming builds self-confidence and develops the whole person – spirit, mind and body.  Instructional swim classes are divided into ability groups where our trained instructors emphasize personal safety, swimming skills, endurance and social skills while guiding students with praise and encouragement. 
The Fall River YMCA has a four-lane, 25-yard indoor pool that is an inclusive space for everyone, regardless of their swimming abilities.  
For more information, please contact Tyler Lamar, our Aquatic Director, at 508.675.7841 x125 or tlamar@ymcasc.org.  
Please see our pool schedule for availability. 
LIGHTNING SWIM TEAM
We are also the home of the Fall River Lightning swim team, which has been very successful recently.   Combining the environment of a great training facility, experienced coaching staff, supportive parents and hard working swimmers, our Fall River YMCA Lightning Swim Team is living their motto everyday: EVERYONE SWIMS, EVERYONE WINS!
Over the course of the season, swimmers will have ample opportunity to increase their mental, physical and emotional abilities, that will carry over into their daily lives out of the swimming pool. As a member of this cohesive group, swimmers will develop social skills that will last a lifetime. Team members will also experience successes that in turn will foster increased self-esteem.
For more information, please contact Kayln Sardinha (Head Swim Team Coach) at 508.675.7841 x125 or ksardinha@ymcasc.org.
POOL SAFETY GUIDELINES
Shower Required – 

All users must shower prior to pool usage and their reservation time clearly states that check-in time, shower on the front end, and departure must be within that allotted time frame.

 

No Equipment Allowed – 

Swimmers are not allowed to bring any equipment with them onto the pool deck beyond a USCG PFD for non-swimmers. NO noodles, balls, dive toys, float toys, etc. will be allowed. Kickboards and other swimming devices are allowed during lap swim only.

 

No Street Clothes – 

Proper swimwear is required in order to enter the pool.

 

No Food Allowed – 

Per sanitization regulations, no food or glass bottles are allowed on deck. 

 

Age Requirements – 

Swimmers 7 years of age and younger need an adult in the pool with them at all times, with the exception of during swim lessons. Swimmers 12 and under need to be under an adult's supervision while in the pool.

 
CHILDCARE
Y School Age programs help kids develop socially and academically. Our curriculum includes developmentally appropriate activities and learning experiences that foster the spirit of inclusion. Children are learning while having fun!
Value Added Benefits include:
Y Financial Assistance available
PACE Vouchers accepted
A family value payment plan option
On-Site Enrichment is offered after school: School dismissal to 5:30pm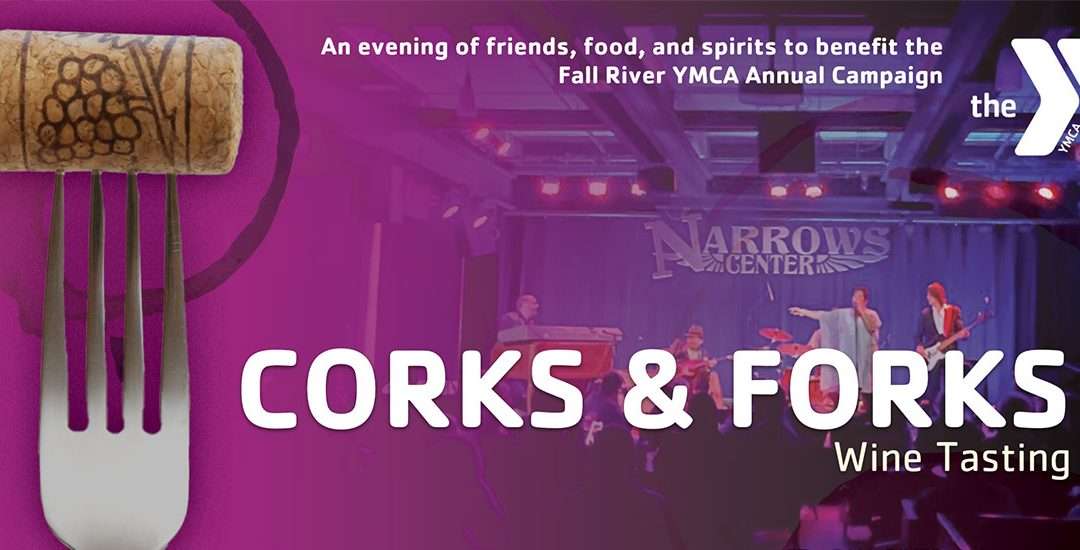 Thursday, October 20th
5:30 pm – 9:00 pm
The Narrows Center for the Arts
16 Anawan St. Fall River
CAMP Quequechan
Camp Quequechan offers campers two great facilities for the price of one. Campers are transported daily to our outdoor facility in Swansea located on 36 acres of beautiful land. Children are grouped by age and rotate through activities such as archery, theater and dance, art, STEM, nature, high and low ropes courses, and daily traditional sports and camp games.
In the afternoon campers are transported back to the Fall River YMCA to enjoy our swimming pool, games, snack, and an opportunity to unwind from an AWESOME camp day. Camp Quequechan gives children the chance to explore, try new things, and create lifelong friendships. We can't wait to see you this summer!
HIGHLIGHTS
Ages: Children entering kindergarten through age 15
Financial assistance available
EEC contracted slots
PACE vouchers accepted
Transportation: Parents/Guardians are responsible for providing transportation to and from the program site
Lunch is provided to all campers daily
REQUIRED PAPERWORK
A 2022 camp application, auto-draft authorization, health history, annual physical exam, and immunization record are mandatory for every camper who attends camp.
FINANCIAL AID
YCares Financial Assistance: At the Y, we know that every child can benefit from camp. We also know that not all children have what they need to thrive. That's why together, with the generous support of our donors, we provide camp scholarships for families who need us most. If your family needs assistance, let us help. At the Y, no one has been turned away because of an inability to pay.
Financial Assistance Application
Contact Us Today
Traci Antil Childcare/Camp Director
call 508-675-7841 x117
email tantil@ymcasc.org
BEHIND THE NAME
Quequechan is an Algonkian word meaning "falling water." The river features a dramatic drop, falling 130 feet within a distance of 2,300 feet, according to "A River and Its City." The river is 2 miles long, from the head at South Watuppa Pond to the dam that was built at Third Street. The river was home to many native tribes, and in fact was the site of the main camp of Weetamoe, the squaw sachem of the Pocasset.
During Colonial times, the Quequechan powered sawmills and grist mills, as well as "fulling" mills – fulling involved cleaning cloth and making it thicker. Eventually, iron manufacturing grew out of a shipbuilding partnership between Major Bradford Durfee and Colonel Richard Borden. Fall River Iron Works was built on the banks of the Quequechan in 1821, at the corner of Davol and Anawan streets.
EQUIPMENT
Precautions will continue to be taken to ensure the health and safety of our members and staff at YMCA Southcoast branches:
Clean and disinfect surfaces with increased effort and frequency
Ensure anti-bacterial agents are available for member use
Elevate staff awareness and establish clear guidelines so that staff can help members stay healthy
Personal Trainer
For more information about Personal Training at your branch, contact:
Micki Poulton | Senior Director of Health & Wellness | Email
FREQUENTLY ASKED QUESTIONS
PRICES & MEMBERSHIP TYPES
FINANCIAL ASSISTANCE
If you've been thinking that you can't afford to be part of the Y – think again! At YMCA Southcoast, we welcome everyone's involvement by providing financial assistance through our Financial Assistance Program. It's an important part of our mission.
You can download the Financial Assistance Application
here
. Complete the application, attach the necessary documentation, and return it to your Y branch. All applications are kept strictly confidential.
HOW IS THE AMOUNT OF FINANCIAL ASSISTANCE DETERMINED?
Your Y's Membership Director will review your financial information and based on a sliding fee scale, determine the amount of assistance that will be offered to you. You will receive a letter regarding your assistance within one week of the Y receiving your application.
WHERE DO THE FUNDS FOR FINANCIAL ASSISTANCE COME FROM?
This program is funded through our Annual Campaign and through the United Way.
We are committed to this simple policy: No one will be turned away due to their inability to pay for Y programs, camps, or memberships. Please complete the YCares application and return it to your local YMCA Southcoast branch in Dartmouth, Fall River, Mattapoisett, New Bedford, Swansea, or Wareham.
PAYMENT
Your first month's membership dues will be pro-rated at the time that you join. Most members pay dues through a monthly bank draft/credit card that will be established at the time you join. You may also pay for your membership dues on a quarterly or annual basis.
GUEST PASSES
Only one complimentary guest pass per visitor. Must present a valid ID at Welcome Center. Children ages 17 & under must have a parent/guardian signed waiver on file on their 1st visit. Please do not drop off children under the age of 12. Children under the age of 12 must be accompanied by a parent or guardian.
DONATIONS
ANNUAL CAMPAIGN
To fulfill our commitment to the belief that everyone deserves the opportunity to reach their full potential, the Y provides Financial Assistance to families and individuals in need. Financial Assistance is supported by the Annual Support Campaign at YMCA Southcoast. This fund is made up of donations from individuals and businesses who believe in our mission to provide access to all. We are so grateful to these donors for keeping the Y accessible to everyone.
AMAZON SMILE
When you shop at Amazon Smile, you'll find the exact same low prices, vast selection and convenient shopping experience as Amazon.com, with the added bonus that Amazon will donate 0.5% of the purchase price from your eligible AmazonSmile purchases to YMCA SOUTHCOAST.
MAKE A STOCK GIFT
MATCHING GIFTS
Many employers have matching gift programs. Gifts from employees' spouses and retirees may also qualify for a match. 100% of both donations will directly support individuals and families who need financial assistance to be a part of the Y.   Please check with your company's HR department to see if your company offers a matching gift program.
YMCA SOUTHCOAST is a public charity classified as exempt under section 501 (c)(3) of the Internal Revenue Code. Our tax ID number is 04-2104749.
MAKE A PLANNED GIFT
With a legacy gift to the Y, you can ensure programs and services continue to change people's lives. Learn more here
MAKE A GIFT BY MAIL OR PHONE
To make a gift by mail, please send your donation to:
YMCA SOUTHCOAST
128 Union Street, Suite 304
New Bedford, MA 02740
To make a gift by phone, please call 508.996.9622 x 123.
VOLUNTEERING AT THE Y
As a YMCA volunteer, your time and talent goes a long way. You can lead a program, serve as a role model for young people, help with a special event, campaign for annual support, or be a part of a committee working to make the YMCA the best it can be! No matter how you help you'll make a big difference as you work with others to create a feeling of connectedness in your community.
REFUNDS
New members have 30 days from the date of membership to decide if the Y is the place for them. If you are not completely satisfied, you will receive a full refund. To do so, you must complete the appropriate form available at the Welcome Center. For additional refund policies, please contact your nearest branch.
WHAT IS NATIONWIDE MEMBERSHIP?
Nationwide Membership enables you to visit any participating Y in the United States through membership at your "home" YMCA (your home location is the facility that enrolled you as a member and that collects your membership dues). We offer this because we want to help you reach your health and wellness goals wherever you live, work or travel. This is an essential part of our cause of strengthening communities.
WHAT YOU NEED TO KNOW
Valid for active, full facility YMCA members
Nationwide member visitors must use their home Y at least 50% of the time
Program-only participants and special memberships are not eligible for Nationwide Membership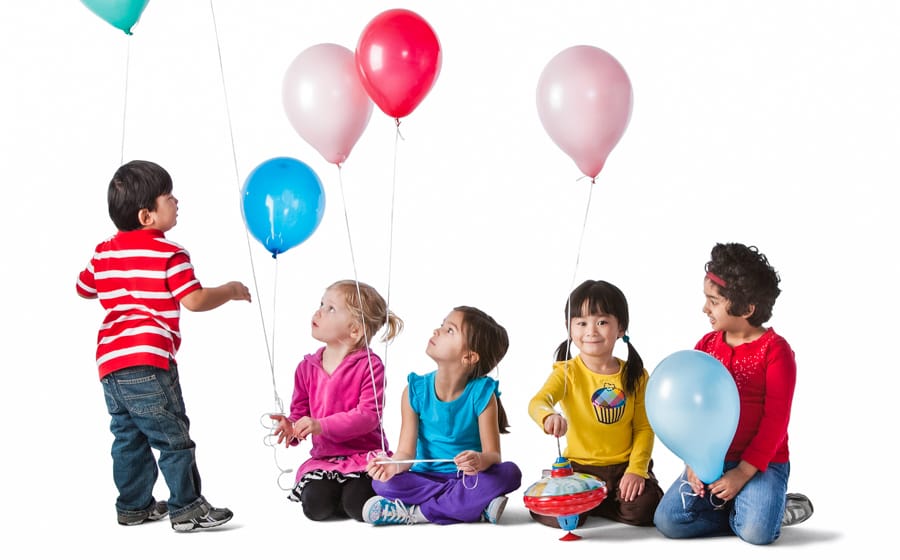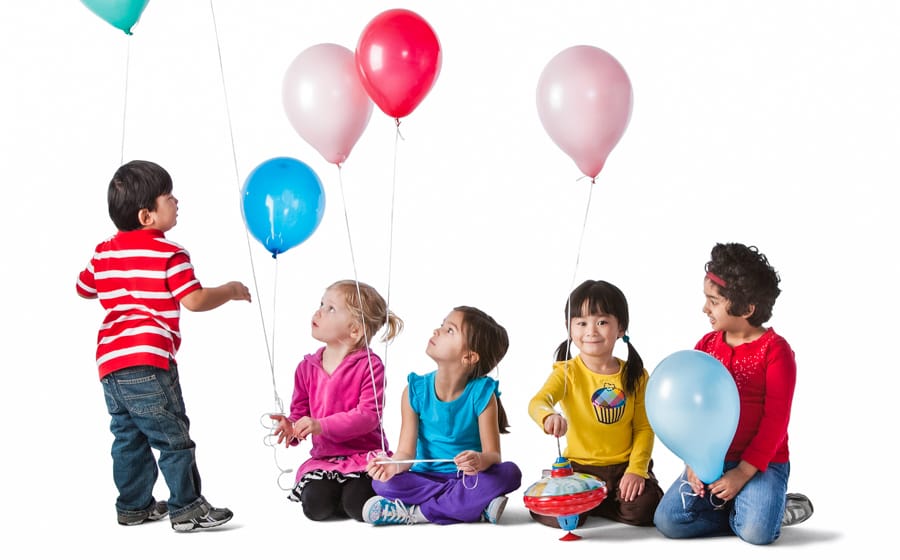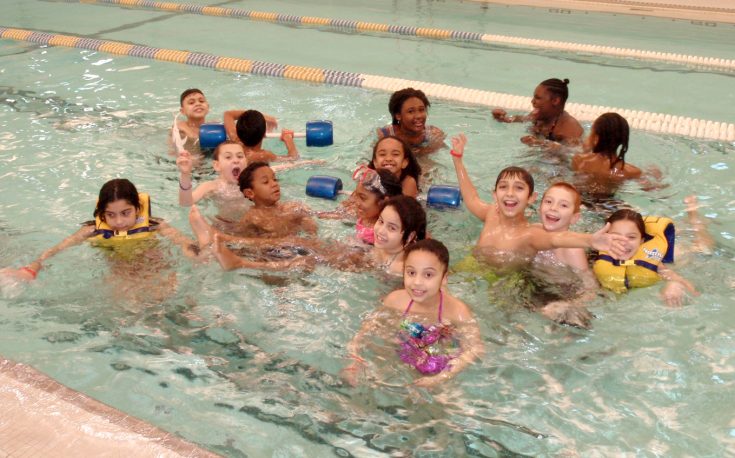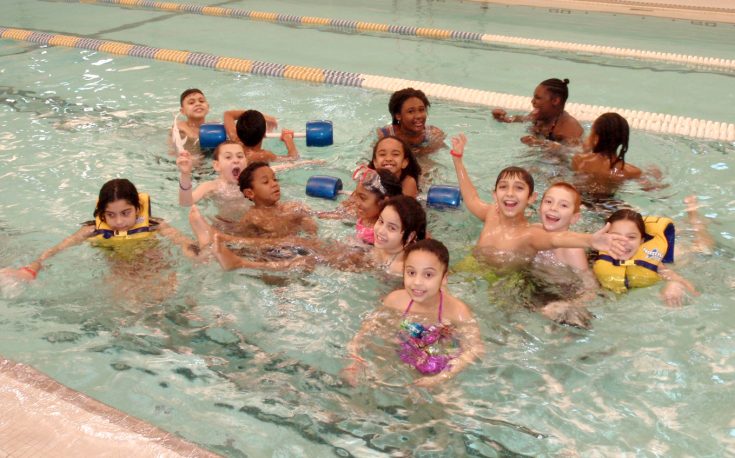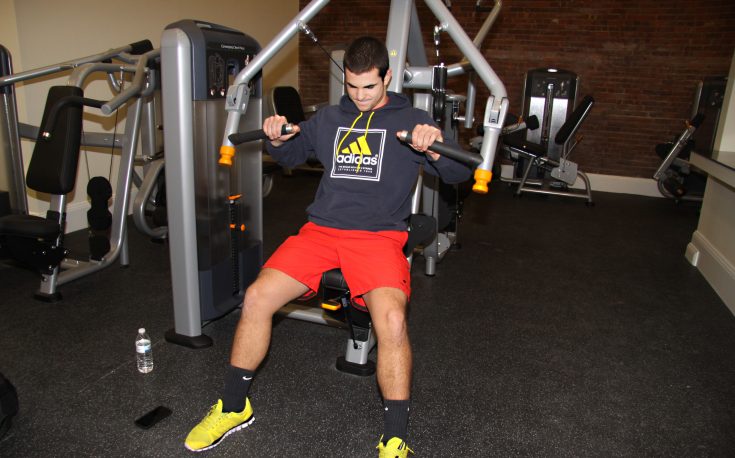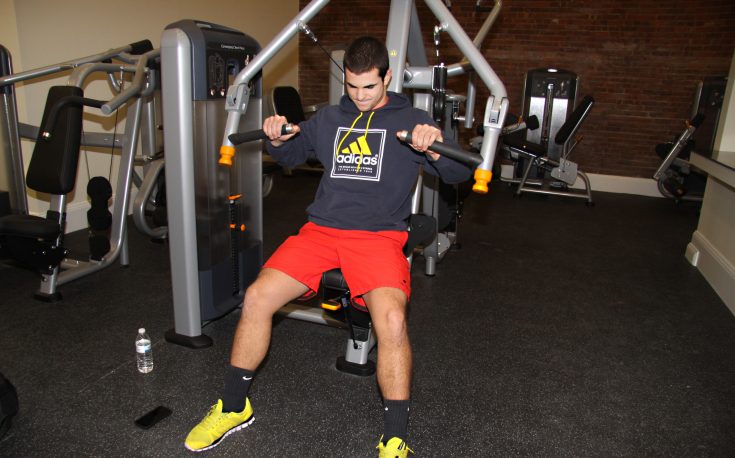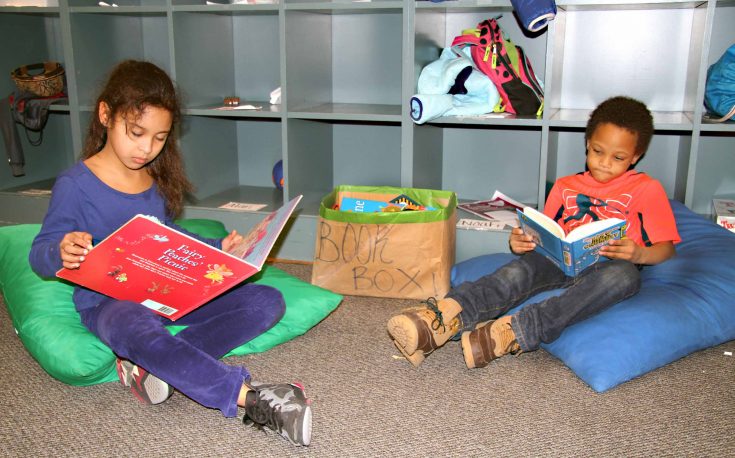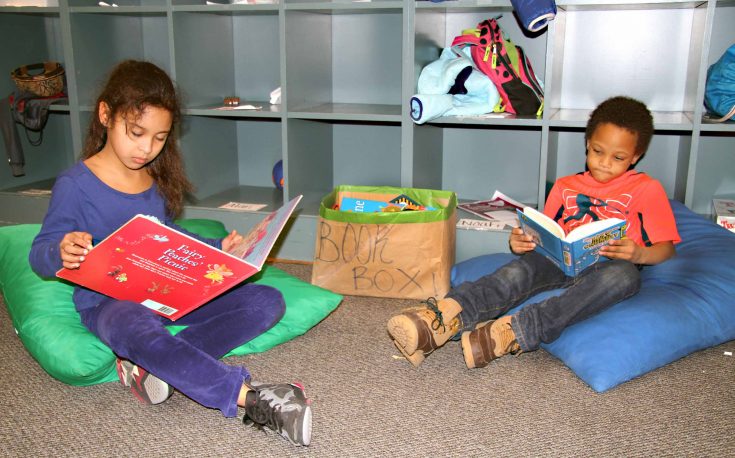 Educational Achievement Center