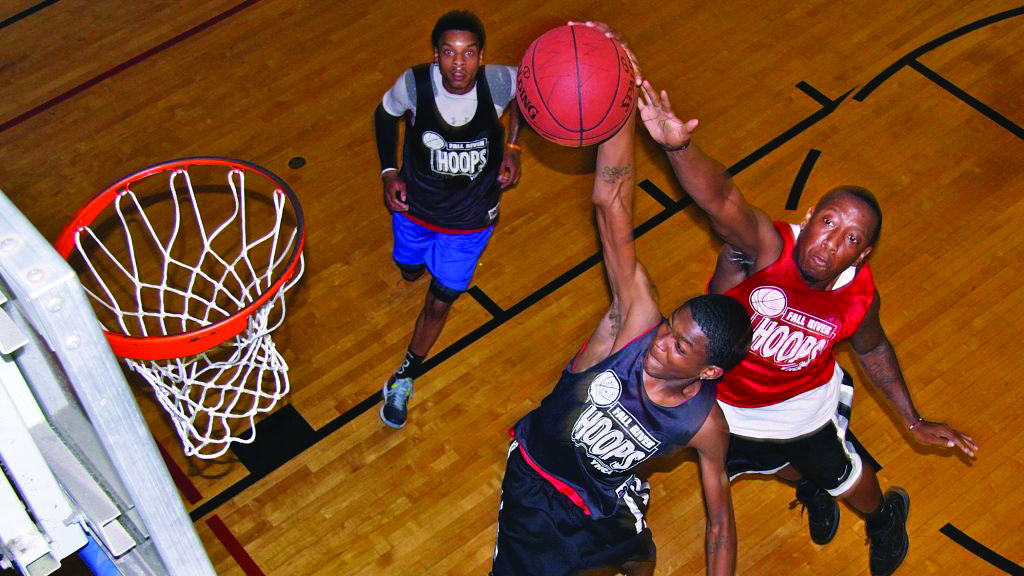 YMCA sports is the perfect opportunity for adults to be active and social in a fun, supportive environment. It's a great way to reconnect with your favorite sport, to improve your skills, and to challenge and test your limits whether on the court or playing field. For many participants these activities provide the foundation for an active lifestyle and rewarding relationships, while serving to energize and restore our sense of well-being.
Basketball
Stoico/FIRSTFED YMCA. Two basketball leagues divided by experience and energy level run continuously throughout the year every 10 weeks.
Pickleball Co-ed
Stoico/FIRSTFED YMCA. The USA Pickleball Association describes this as a paddle game for all ages and skill levels. The rules are simple and the game is easy for beginners to learn but can quickly develop into a fast-paced game for experienced players. Indoor and outdoor courts are available. Start playing now then participate in ladder competitions.
Sport-Specific Training
Gleason Family YMCA, Dartmouth YMCA, and New Bedford YMCA. Receive a tailored strength and conditioning program for your specific sport. Pre-season, in-season, or post-season programs available.