Dartmouth YMCA Personal Trainers
DAVE ROBINSON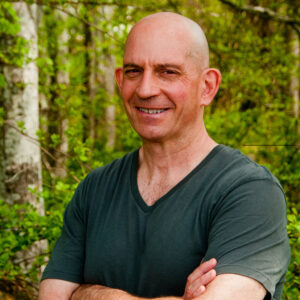 Bio: David has been a nationally certified personal trainer since 1996. A native of New Bedford, he earned a Bachelor of Science in biology from Bridgewater State College (University) in Bridgewater Massachusetts, and a D.C. (Doctor of Chiropractic) degree from Life University, in Marietta Georgia. He has been a licensed Massachusetts chiropractor since 1989, having been in private practice and also having worked as a staff chiropractor in a Boston practice.
His professional experience as a personal trainer includes running his own training business as an independent contractor out of fitness centers in Plymouth and Pembroke and managing private clients doing in-home personal training on the North Shore and the South Coast, as a contracted trainer for the Massachusetts Criminal Justice Training Council's police cadet physical training program, as a personal trainer and staff member at athletic clubs in San Diego, CA, and most recently as a staff member and personal trainer at the Newport County YMCA Wellness Center before joining the Healthy Living Center upon its opening in 2014.
Active in daily fitness since he was 22, Dave still engages in 60 to 90 minutes of daily exercise with a love for outdoor activities.
Certifications: National Certification, Personal Trainer, 1996, Athletics & Fitness Assoc. of America, Sherman Oaks CA; Licensed Chiropractor, 1989, Massachusetts; CPR/AED certified, annually, American Safety & Health Institute
Accepts clients ages 18 to 80
SY YULES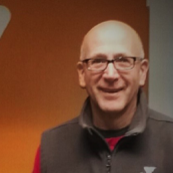 Bio: "Hello! My name is Sy Yules and I am interested in helping anyone who wants to improve their physical fitness. This includes helping them accomplish their functional training goals. I work with individuals who want to prevent Osteoporosis, train for an athletic endeavor such as a road race, triathlon, or just maintaining their strength and balance. We work on core strengthening. I am happy to work individuals who are finishing physical therapy and need to continue their strength and conditioning process. Please call to make an appointment."
Certifications: Strength & Conditioning Instructor Certification, HIPAA Privacy and Security Certification, YMCA's Diabetes Prevention Program Lifestyle Coach Certification, Group Exercise Instructor Certification, Pilates Certification, AED for Health & Well-Being, CPR for Health & Well-being, First Aid, ACE Integrated Fitness Training, Model for Exercise Program Design, Understanding Diabetes, Group Exercise at the Y, Wellness Center at the Y, Principles of Member Health & Wellness, Foundations of Listen First, Orientation to Healthy Living at the Y, Foundations of Group Exercise, Hatha Yoga Certifications, Power Yoga/Ashtanga Workshops, Pre-Natal Yoga Certification, Yoga Sequencing Certification.