Introducing the YMCA Southcoast App
The YMCA Southcoast App has everything you'll need for your next visit to the Y.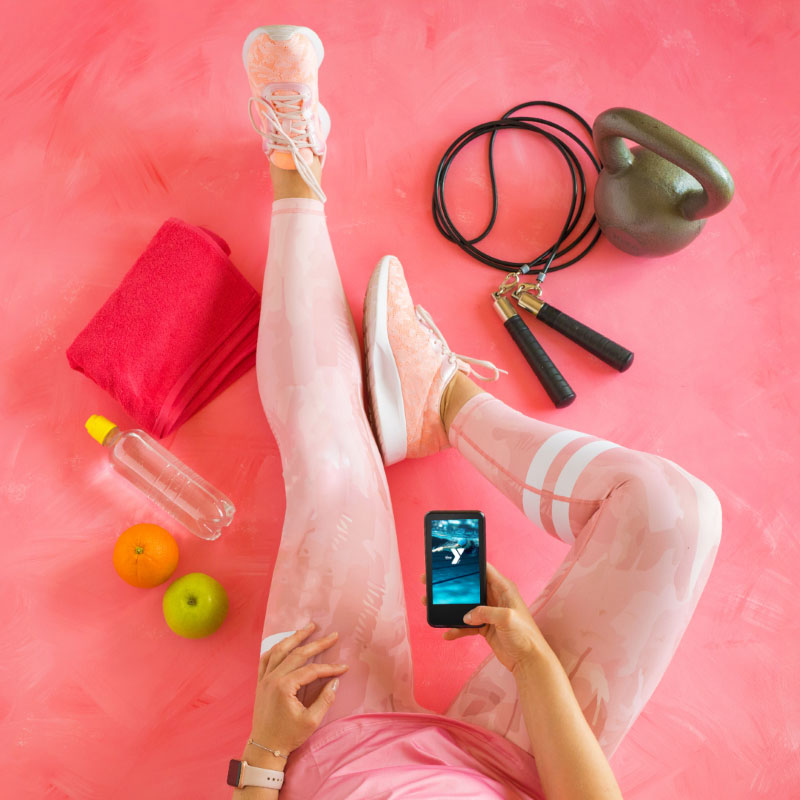 The YMCA Southcoast App is here! Download our app and everything you need to stay connected to your Y will fit right in the palm of your hand. Here are just a few of the reasons to go to the app store and search for YMCA Southcoast:
Check-In
Your visit starts here! No more fumbling for your fob – scan your barcode into the YMCA Southcoast app and it will be stored in your app, making check-ins a breeze!
Set and Track Fitness Goals
Whether you're trying going for more reps, more mileage, more weight, or more calories burned, you can keep tabs on your progress here! Just set a target and a timeframe, and we'll keep tabs on your progress together.
Class Schedule and Updates
Get the latest group exercise schedules for your Y – and every other YMCA Southcoast location – complete with activity descriptions and instructors. If your favorite class is canceled for any reason, we'll send you an alert!
Program Information and Registration
Find programs that pique your interests and sign up for them, all on your phone!
Keep Track of Workouts
Enter your workout information manually or take a picture of the control panel when you complete a workout and the app will do the rest. You can even publish your results to the Activity Feed for some positive reinforcement! If you're already using a fitness app like Fitbit or Runkeeper, you can link it with YMCA Southcoast! We can communicate and share information with more than a dozen other fitness apps!
Connect with a Trainer
Have one of YMCA Southcoast's trainers assess your current fitness level and help you identify training needs and set goals, or inquire about one-on-one sessions with a certified personal trainer.
Challenges, Offers, and Rewards
We're just getting started! Check back often for app-exclusive workout challenges, rewards, and deals!
What are you waiting for? Click here to download the YMCA Southcoast App from the App Store or Google Play!