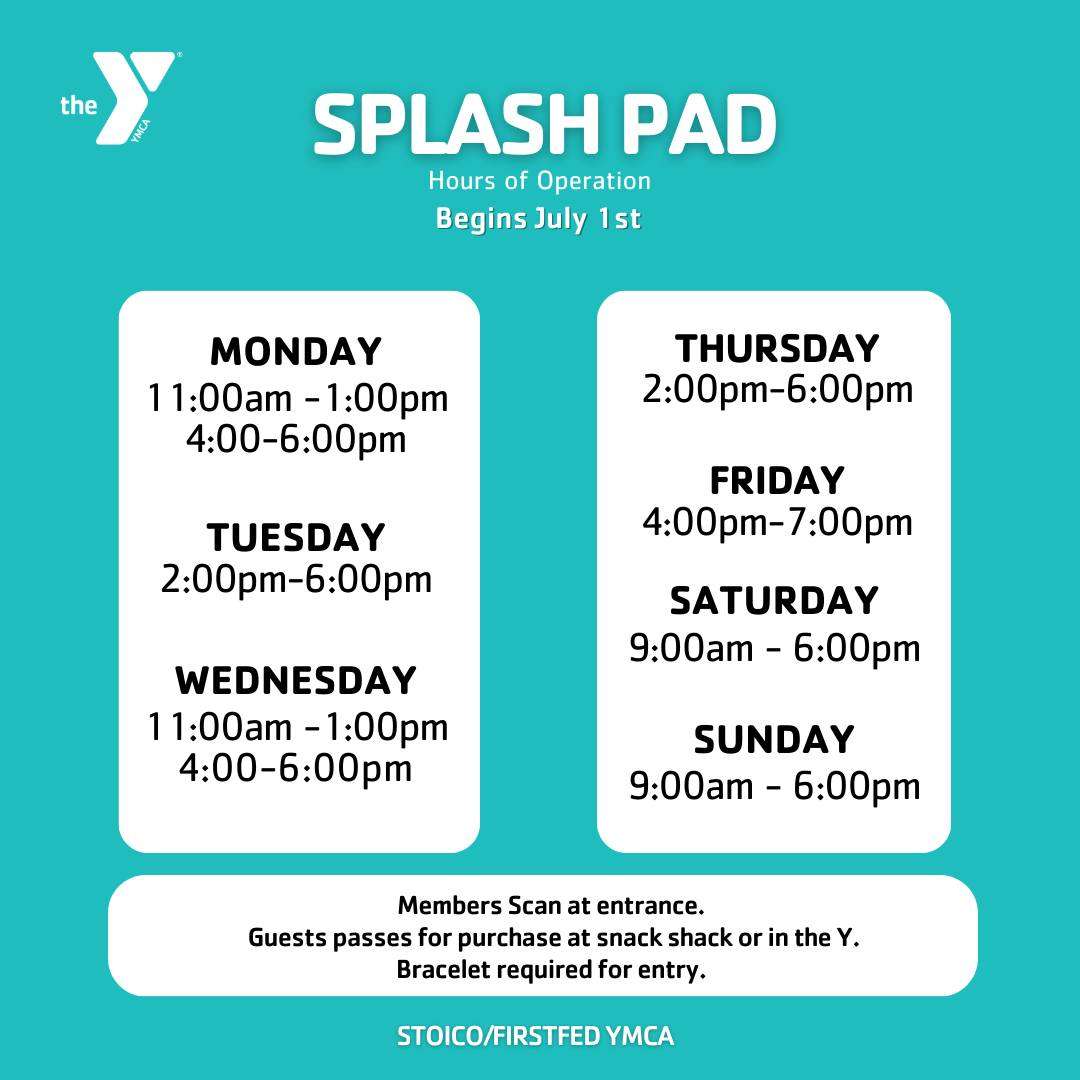 WHO WE SERVE 
We are currently serving over 2,000 individuals through our membership and programs at the
Stoico/FIRSTFED YMCA. The Y has been a resilient and trusted source for families for decades,
and we strongly believe this splash pad will garner community support and engagement. It
will be a great way for people of all ages to stay active during hot summer days and learn
about all the other programming the Y has to offer.
WHAT WE NEED TO FULFILL OUR VISION
The cost of the project is roughly $600,000 and subject to change with rising inflation. We
have already raised $511,000 from very generous donors in the community. Every gift
makes a difference, and together, we can achieve so much more. You and your family can
leave a legacy behind by participating in the naming opportunities listed below.
Splash Pad Giving Levels
For more information on naming opportunities, please contact Stephanie Mancini at smancini@ymcasc.org or 508.678.9622.
Address
271 Sharps Lot Road, Swansea, MA 02777
Facility Hours
​Mon-Thurs: 6:00am – 8:00pm
Friday: 6:00am – 7:00pm
Sat: 7:00am – 2:00pm
Sun: 7:00am - 12:00pm
Splash Pad Hours
Closed for the season.
Phone
​508.678.9622