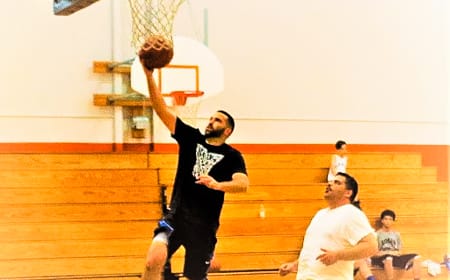 BASKETBALL
We offer Adult Basketball Leagues three times per year. Each league features a 9-game regular season, and play-offs. Our Sunday league is geared more toward recreational (yet still competitive) play, while the Tuesday league is a more advanced, fast-paced tempo. You can learn more about our current or upcoming basketball season here.
VOLLEYBALL
Youth: Ages 10 and up. Learn skills through fun drills and games rules in a fun, supportive environment taught by USA Junior Olympic Club Volleyball Coach, Lisa Rauer.
Adult: Team format 6-on-6. Coaching available if you are new to the game or rusty. Games refereed by Professional Y staff. Join as a team or individual.